Originally published in Forbes on February 18, 2020.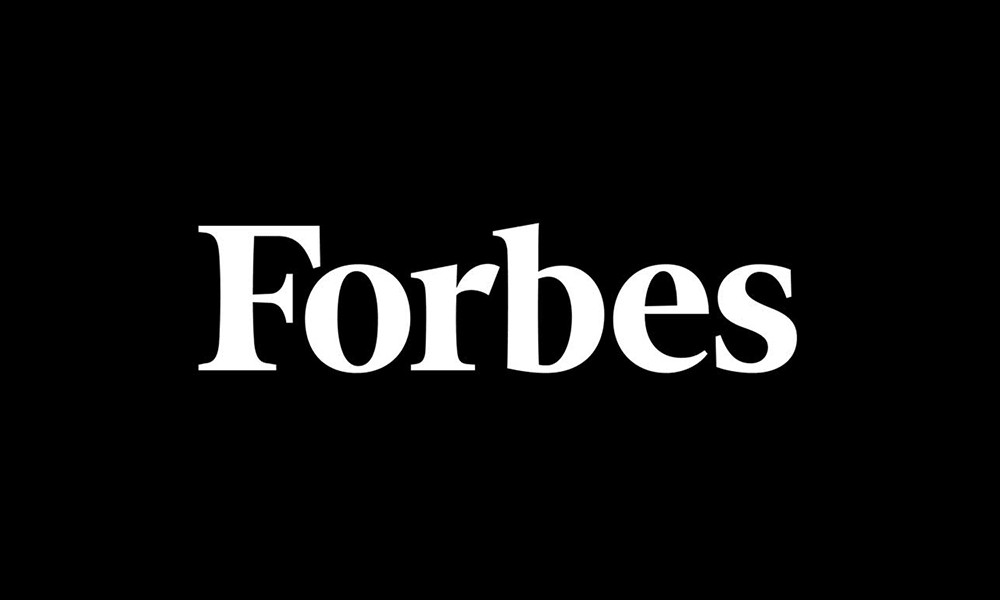 By Rich Blake
In recent decades, South Carolina and New York have built world-class industry clusters producing tens of thousands of high-paying jobs. Greenville did it in high-tech auto making; Albany, in nanotech.
Now Pittsburgh and its airport are staking their claim – as a global cluster for additive manufacturing.
This spring, "Neighborhood 91," designed as a campus for firms and factories, will begin construction on land owned by Pittsburgh International Airport. Ground already has been cleared. Eventually, the industrial community – sharing ideas and resources, including power supplied by natural gas sourced on site – will break ground in 3D printing. That's the better-known layman's catchall for additive manufacturing.
Note, momentarily, that these two terms (3D printing and additive manufacturing) are often used interchangeably. However, additive manufacturing connotes an industrial (as opposed to consumer) application, and specifically refers to the process of building objects by adding layer upon layer of material (plastics, metal alloys, anything, really) that correspond to successive cross-sections of three-dimensional computer-aided designs.
Additive manufacturing, sometimes called "AM," is part of the larger family tree that is advanced manufacturing, also sometimes called AM and which also includes the fields of automation/robotics and metrology (inspection technology).
The most commonly used additive manufacturing technology is material extrusion. It's a process whereby a continuous filament of thermoplastic materials are fed from a large coil through a moving, heated printer extruder nozzle and then finally deposited on a build platform, shaped digitally (through a CAD file).
Other forms of additive manufacturing include: material jetting (a layer-by-layer process, similar to 2D printing, which involves an inkjet-style printhead dispensing droplets of thermoset photopolymers – acrylics – solidified under ultraviolent light); VAT photo polymerization (vats of liquid resin solidified by UV light); binder jetting (powder particles joined by liquid binding agents and then sintered in a furnace); powder bed fusion (powder, sintered using lasers); directed energy deposition (powder fed through tubes and exhausted at laser focal point) and sheet lamination (thin metal foil, ultrasonic waves, some laser-cutting).
​"Western Pennsylvania has a chance to become a center of gravity for additive manufacturing," said University of Pittsburgh Chancellor Patrick Gallagher in a telephone interview in early February. "The kind of a place where if you are in this industry, you can't afford to not be."
The ultimate goal, Gallagher said, is to bring together all of the key players along the additive manufacturing supply chain, "from the powder producers to the makers of the machines to post-processing and shipping, and also manufacturers themselves, all rubbing shoulders."
As public-private strategic plans go, this one appears well-bolted, considering the Iron City's manufacturing heritage and the pace-setting research being done at Pitt's Center for Advanced Manufacturing, as well as Pitt's ANSYS Additive Manufacturing Laboratory to say nothing of the cutting-edge AI and robotics research associated with Carnegie Mellon. Additionally, it's worth noting, Western Pa. is about an hour's drive from Youngstown, Ohio-based America Makes, the National Additive Manufacturing Innovation Institute.
"Pittsburgh has major assets in the race to become a global 3D manufacturing center," said Charles Wessner, who teaches and researches Global Innovation Policy at Georgetown University, and is the co-author of "Regional Renaissance: How New York's Capital Region Became a Nanotechnology Powerhouse."
"It has the land, a major airport, new sources of power, a huge advantage with its outstanding universities and the presence of promising innovative firms," Wessner said in an email.
Pittsburgh International worked with Pitt to develop the all-in-one concept for Neighborhood 91. Having an entire additive manufacturing supply chain at one site will cut production time and lower costs. For example, there are plans for a shared repository of metal powder, alleviating storage costs. Another key component in the additive process is argon gas. Printing with metal powder requires an oxygen-free setting to avoid combustion. Since nitrogen (the second-most abundant atmospheric gas) can contaminate the build, it thus falls to chemically inert argon to displace oxygen. Neighborhood 91's first anchor tenant: an argon gas supplier, Arencibia.
Proximity to international cargo flights is another major advantage for companies making parts for customers throughout the spatially dispersed global supply chain.
Even without a dedicated industrial zone, Pittsburgh already has emerged as a hub of additive manufacturing.
Roughly two years ago, GE created its Center for Additive Technology Advancement in Pittsburgh, leveraging two additive affiliates, Germany's Concept Laser and Sweden's Arcam EBM. (GE has majority ownership in both companies). Boston-based powder material manufacturer Amastan Technologies, which acquired Pittsburgh-based titanium materials producer AL Solutions, recently rebranded itself as 6K and is set to relocate its operations to Pittsburgh.
This past September, Pittsburgh saw the grand opening of Mill 19, a new hub for advanced manufacturing innovation, tying together, on a site that was once the region's most prolific steel mill, a host of technologies, including additive manufacturing, artificial intelligence and automation. The Carnegie Mellon supported nonprofit, Advanced Robotics for Manufacturing (ARM), signed on as an anchor tenant. Mill 19 is owned by the city's Regional Industrial Development Corporation (RIDC).
Allegheny County Airport Authority, which operates Pittsburgh International, will be Neighborhood 91's landlord. The airport's CEO, Christina Cassotis, is piloting the project, not only from the position of landowner but as a strategic partner specifically connecting with an aerospace industry that is embracing additive manufacturing.
Notably, British Airways just announced it was exploring getting into 3D printing to make, on demand, its own non-essential parts, from electrical components to tray tables and even mini-toothbrushes.
In terms of wide open spaces, Pittsburgh International, land-mass-wise, is one of the biggest airports in the country, sitting on 8,800 acres, about one-third of which is earmarked for development.
"As strategic landlord, we were looking for any and all opportunities to increase our non-aeronautical revenue while also making sure we were looking at the best and highest use of the developable acres," Cassotis said of early efforts to convene a large group of regional stakeholders to see what kinds of projects could economically boost the region.
At the heart of this vision quest was a 195-acre tract of airport-owned property, just west of the terminal, that obviously would never be residential; and then there was the natural gas being extracted right on site and the existing plans for the airport to build its own power grid.
"It really became sort of a perfect storm," Cassotis said. "We thought 'wait a minute, there's a huge industry here that needs a place to land.'"
So far, Neighborhood 91 is getting indications of interest from a variety of companies.
"In terms of potential tenants, literally the sky's the limit," Cassotis said.
In looking at what Greenville in upstate South Carolina and Albany in upstate New York did with their clusters, Pittsburgh's economic stewards set their sights on creating one for additive manufacturing partly because there's no clearly entrenched global epicenter already, although Munich can lay claim to being something of a natural additive manufacturing cluster, by virtue of the Fraunhofer Society, Europe's largest body for applied research. And, quietly, Charlotte, N.C., has become something of a hub for additive, tying not only into the automotive renaissance in South Carolina but also the aerospace and medical fields. Western New York, meanwhile, has a chance to compete as an additive manufacturing center. Buffalo-based Vader Systems, a 3D printing pioneer, was recently acquired by Xerox in Webster, N.Y., outside Rochester. An entity called Buffalo Manufacturing Works, operated by EWI, is leading a regional push into advanced manufacturing by collaborating with local factories looking to innovate. (Buffalo's bid to become ground zero for advanced manufacturing was recently chronicled in a series of articles, the first of which is HERE). Buffalo also has Moog, makers of control systems for airplanes, and considered a trailblazer in additive manufacturing. One hour's drive away, in and around Toronto, Ontario, additive manufacturing is being nurtured by the University of Waterloo.
 "There are many 3D printing clusters around the world, specializing in areas like 3D bioprinting and research, but we have never seen one that includes all the elements of the AM supply chain in a single space," said Xometry's sponsored website, 3DPrint.com, last fall.
"While additive manufacturing has been around for decades, it has gained more attention in the last five to ten years due to the increasing availability of 3D printing technology in the consumer market," explained Mark Barfoot, the Director of AM Programs at EWI.
The headlines surrounding additive manufacturing cover a range of printable objects from handguns to medical devices, all of which, according to Barfoot, are possible with 3D printing. "This is disruptive technology and moving very quickly," he said. "It has the potential to transform the way everything gets made."
According to Pitt's Gallagher, additive manufacturing indeed appears to have the potential to be one of those seminal, seismic waves of change that maybe occur once every few generations. He pointed to the 1980s, when word processing didn't just change the way offices shared memos; rather, the then only partially grasped technology wound up radically reshaping all office activities – and all of our daily lives.
As mentioned, the aerospace industry in particular has been a leader in additive manufacturing.
John Rice, CEO, Sigma Labs, a Santa Fe-based software provider serving the commercial 3D printing industry, recently told SME Media that state-of-the-art additive methods used by GE, Airbus and SpaceX have spilled over into the medical, energy and automotive sectors.
GE reportedly has been expanding 3D printing in the making of turboprop engines, dramatically reducing the number of parts as compared with conventional methods.
Legions of additive manufacturing industry members will gather at "RAPID + TCT 2020" at the end of April in Anaheim. Host organization SME (formerly the Society of Manufacturing Engineers) bill the four-day conference as "North America's largest and most important additive manufacturing event of the year."
Naturally, Cassotis plans to attend. It's an ideal opportunity to evangelize the additive manufacturing campus coming together west of the Pittsburgh airport.
By spring, she believes, the airport will have named a master developer for the project. Letters of intent, a handful anyway, are starting to arrive from potential Neighborhood 91 tennants.
The project's lead consultant, Barnes Group Advisors, has produced a study to forecast the economic impact of the additive cluster throughout the next decade. Using baseline assumptions, Barnes Group estimates Neighborhood 91 will create nearly 6,000 jobs and generate nearly $2.2 billion in wages.
It's imperative Cassotis and her team find companies that are right now in the midst of thinking about moving into new facilities and open to new forms of competitive advantages.
One of the biggest challenges of being in or reliant on the additive manufacturing space is its fragmented supply chain of equipment and materials.
"A cluster does two key things," the Barnes Group study said. "It enables process owners to focus on developing and optimizing their core process, and it creates a skilled regional labor pool."
Cassotis knows there will be hurdles. "Of course we'll face some headwinds," she said. "I'm not cocky enough to think we won't."
Some pivotal questions to ponder: How scalable is 3D printing technology? And if the pace of growth turns out to be more tepid than torrid, is there really going to be enough taxpayer money to support the effort in years to come?
The Albany model shows that with the right investments and local leadership, a region can be transformed, according to Georgetown's Wessner.
His study of Albany's nano cluster shows the notion of "build it and they will come" only works up to a certain point.
"The key lessons from Albany: sustained investment and political support to back a new vision for the region," Wessner said. "The Pittsburgh region needs to provide the leadership and, crucially, the necessary funding to build out the Neighborhood 91 facility and attract new firms. When a region comes together in support of a common vision, it can transform itself."
Derek Thomas, chairman of Brisbane-based WindandSea Research, specializes in integrative technology consulting, mainly in the energy sector. He closely follows public-private partnerships around the world and has high hopes for what Pittsburgh has planned. "Hubs aggregate users into one area, and in doing so minimize the cost of providing infrastructure," Thomas said. "We're talking about powerlines, pipelines, storage systems, refueling stations, ports, roads or railway lines. They also help focus efforts for innovation and, in the case of Neighborhood 91, building an additive manufacturing workforce."
Another layer of the one-stop AM cluster concept ties into scenarios where an individual project becomes big enough to host its own hub to reduce the cost and time involved in having replacement parts shipped. "This is a very big deal in some situations, such as remote mines and military operations," Thomas explained. "One could easily envisage an aircraft carrier battle group having an extensive AM capability."
Neighborhood 91 derives its name from the fact that Pittsburgh has 90 distinct neighborhoods with this new industrially zoned one representing the 91st.
Additionally, the name seems subtly invocative of that famous map designation "Area 51," lending a kind of sci-fi vibe to the endeavor.