Originally published in The Wall Street Journal on December 17, 2019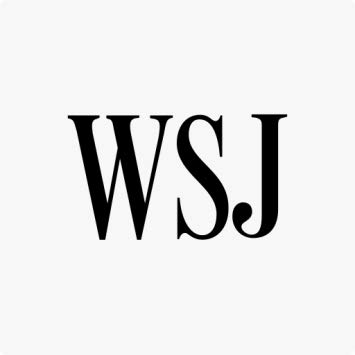 By Keiko Morris
Dec. 17, 2019 7:00 am ET
Pittsburgh International Airport is developing a manufacturing hub on land near the terminal, part of a more than $1 billion expansion and modernization plan that could serve as a model for other airports.
In the first phase of development starting next year, airport officials are planning a campus for companies that use 3-D printing in manufacturing.
The airport has already signed an anchor tenant, Arencibia, a Coopersburg, Pa.-based company that supplies and recycles gases for 3-D printing.
Commercial real-estate development has been one part of the airport's plan to find new revenue after struggling for many years. The facility once served as a primary hub for US Airways, which in 2004 downsized its presence in Pittsburgh as it came under financial stress.
Now, the airport is undergoing a $1.1 billion modernization drive that includes a new terminal and a separately funded project to add a cargo building.
Officials are looking to exploit nearly 200 acres of land. The airport has about 3,000 acres of developable land that has gone largely unused.
"It's what we can do as an airport that, for a really long time, was a drag on the economy of Pittsburgh," said Christina Cassotis, chief executive of the Allegheny County Airport Authority, which operates Pittsburgh International Airport. "Now things are moving."
Many of the world's largest airports derive half of their revenue from real-estate development and other non-aeronautical sources, which help them lower costs charged to airlines and become more competitive, said John Kasarda, a professor at UNC Kenan-Flagler Business School and an adviser to China's Zhengzhou Airport Economy Zone.
"Airports are complex multifunctional enterprises, not just public transportation infrastructure," he said.
About 15 years ago, US Airways, which merged with American Airlines Group Inc. in 2013 and no longer exists as a brand, reduced Pittsburgh's status as a primary hub and began cutting flights and employees at the facility. At the time, the airport had about $668 million in debt from airport construction related to the US Airways hub.
The airport expects to make its last payment on that debt this month, after ramping up air service from other carriers and bringing in revenue from the development of offices and warehouses.
Ms. Cassotis, who worked for years for an aviation consulting firm, took the helm at the airport authority five years ago, initially focusing on boosting airline services.
Airport officials in Pittsburgh looked to tap the city's advanced manufacturing sector and universities, which are known for research and innovations in robotics and the high-tech and health fields. The University of Pittsburgh's manufacturing lab will provide expertise and workforce assistance.
Ms. Cassotis and her team began marketing the campus to companies at home and abroad that use 3-D printing in their manufacturing processes. Airport officials said they are close to selecting a master developer for the first 13-acre phase of the 3-D manufacturing cluster—called Neighborhood 91—and will break ground next year.
The airport provides resources for 3-D manufacturing that officials say should help companies lower costs. Tenants will have communal storage facilities and proximity to air shipping, which also cuts freight costs.
Western Pennsylvania has also emerged as an area rich in natural gas extracted from the ground through a process called fracking. The airport drills for natural gas on its own land and plans to use that fuel in part to power two independent microgrids that will provide electricity for the airport and for the campus. These companies also will be able to have the gases used during production captured and recycled, further cutting expenses.
These savings could help companies competing with firms abroad that have lower labor costs, said Joseph Arencibia, CEO of gas recycler Arencibia.
"Instead of doing the classic race to the bottom and cutting wages and jobs and doing it cheaper, this is doing it smarter," he said.
Write to Keiko Morris at Keiko.Morris@wsj.com