Originally published on 3DPrintingIndustry.com on September 19, 2019
Professor Jeannette Song, of the Duke University Fuqua School of Business, North Carolina, has created a mathematical model to help firms balance the costs between 3D printing on demand and spare part storage.
Described in a paper titled "Stock or Print? Impact of 3D Printing on Spare Parts Industry", the model helps identify which parts to 3D print when needed, and when to keep them on hand in stock. 
"For utilities, when you don't have spare parts on hand, it's a huge disruption," explains Professor Song. "They have to have reliable and responsive supply of spare parts." 
"TRADITIONALLY A FIRM IN THIS POSITION WOULD HAVE A HUGE WAREHOUSE IN EVERY MARKET. BUT NOW 3D PRINTING IS A VIABLE ALTERNATIVE, SO YOU HAVE TWO OPTIONS."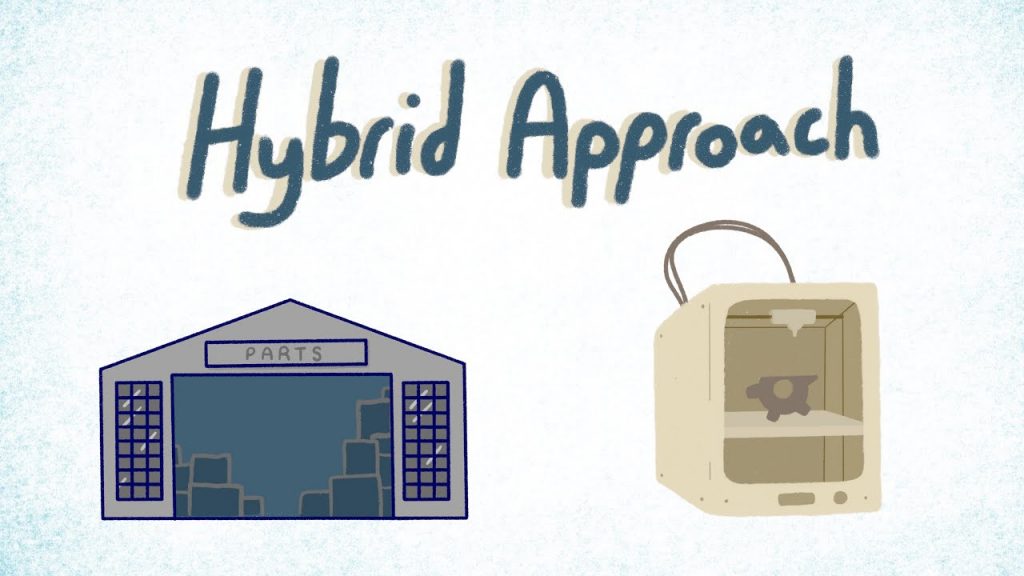 Solving the Catch 22 of spare parts
The large inventory space traditionally required by product providers is expensive and inefficient. As Song explains, "It takes up space and capital and there is the risk of spoilage and damage." With the advent of 3D printing, manufacturers have a means of producing required spare parts when needed, therefore decreasing inventory space.
Large corporations like German railway company Deutsche Bahn (DB) have created schemes to 3D print their spare parts and on demand replacements. DB has since 3D printed almost 15,000 spare parts and other products, helping to achieve significant savings and reduce vehicle downtime. The major European railway firm has also partnered with 3D printing software developer 3YOURMIND to build a digital spare parts warehouse. 
Angel Trains, a British rolling stock operator company (ROSCO), has also endeavoured towards 3D printing spare parts for trains. Announced in late 2018, Angel Trains partnered with leading 3D printer OEM Stratasys to 3D print a variety of parts including an armrest, grab handle, and seat back table. 
One potential drawback of opting a digital inventory in place of a physical warehouse however, is the time it takes to 3D print on demand. This query has been tackled in Professor Song's research. 
To 3D print or not to 3D print?
To solve this dilemma, Song has identified a hybrid approach as the best method for storing spare parts, where firms have some parts on hand, while 3D printing the others only when needed. The approach is considered optimal by Song for most companies, as abandoning all spare parts inventory presents a high risk, and 3D printing certain parts on demand can save a lot of money. "If you are operating on a large scale, you still need to keep inventory on hand," Song adds. "But a little flexibility goes a long way."
Her mathematical model was developed to help firms determine exactly which parts they should 3D print, and which to already have stocked. Song based the model on an equipment manufacturer entering a new international market, as it would supply utility companies with spare parts without any infrastructure. The utility industry was identified as a perfect base for the model because it relies on high supply and demand for spare parts. In the event of a power shortage or part failure, replacement parts are needed fast in order to maintain or restore service. 
Song's model is capable of calculating which spare parts are needed more frequently, and how many should be kept in storage, depending on the context. It also advises on the parts that won't diminish the firm's ability to function effectively, and can therefore afford to be 3D printed on demand.  "The big decision is how you rationalize all these parts, which ones to stock and which ones to print," Song concludes.
"IN MOST CASES WE FIND A 3D PRINTER WOULD NOT BE USED VERY MUCH AT ALL, BUT THE FIRM SAVES A MASSIVE AMOUNT OF INVENTORY." 
The paper discussed in this article has been published in the journal Management Science, and is a collaboration between Professor Song and Yue Zhang, now an assistant professor at Pennsylvania State University (PSU), who conducted the research while earning her Ph.D. at The Fuqua School of Business. "Stock or Print? Impact of 3D Printing on Spare Parts Industry" can be accessed here.
Subscribe to the 3D Printing Industry newsletter for the latest news in additive manufacturing. You can also stay connected by following us on Twitter and liking us on Facebook.
Looking for a career in additive manufacturing? Visit 3D Printing Jobs for a selection of roles in the industry. 
Featured image shows drawing depicting Jeannette Song's hybrid approach to 3D printing and storing spare parts. Image via Duke University on YouTube.
View original article on 3D Printing Industry